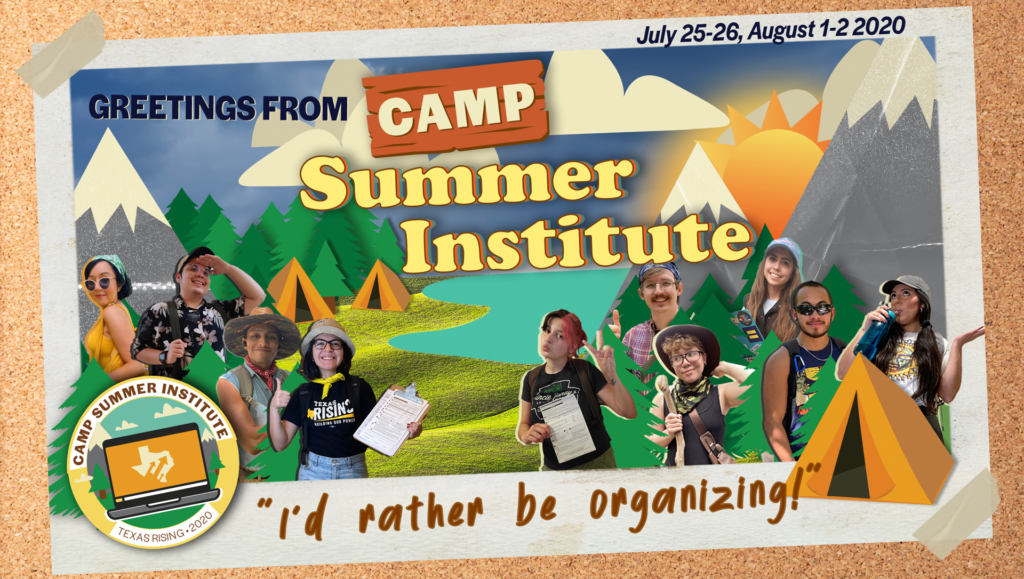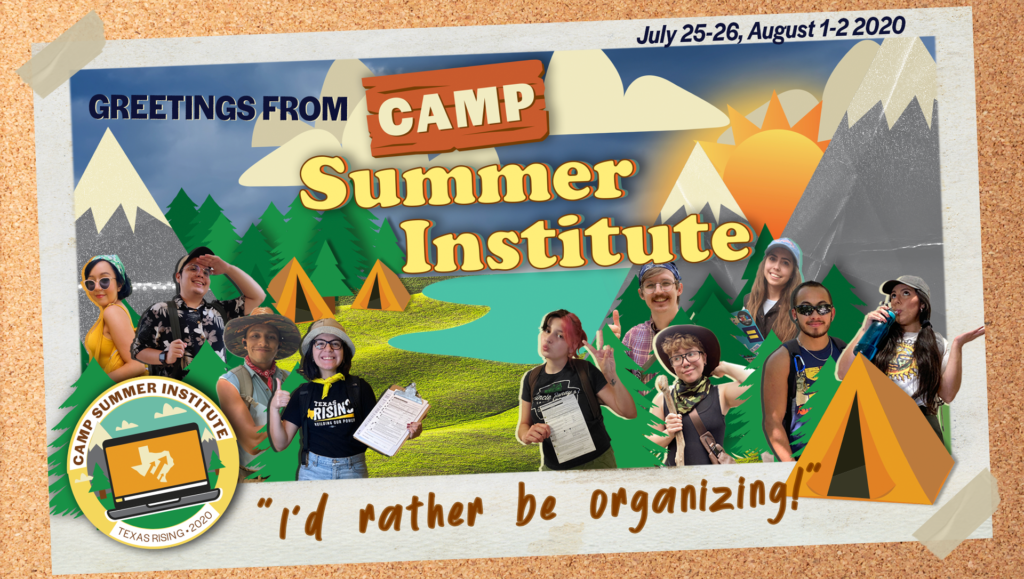 Summer 2020 has us wanting to run into the woods – literally.
We're inviting you and hundreds of other student leaders from across Texas to join us for Camp Summer Institute, two weekends of organizing training workshops to take your advocacy to the next level. Whether you're a seasoned organizer or just getting started, we'll get you the tools you need to join us in the fight.
Got Cabin Fever? Join Camp Summer Institute!
Campers can join us July 25 & 26 andAugust 1 & 2 by filling out our form below.
Register by July 15 and you'll get an exclusive Camper Kit, complete with t-shirt, mask, waterbottle, sticker, button, and camper guide! Available while supplies last!
We'll follow-up with more info on which track you are attending and what to expect.
Dates: July 25 & 26 / August 1 & 2