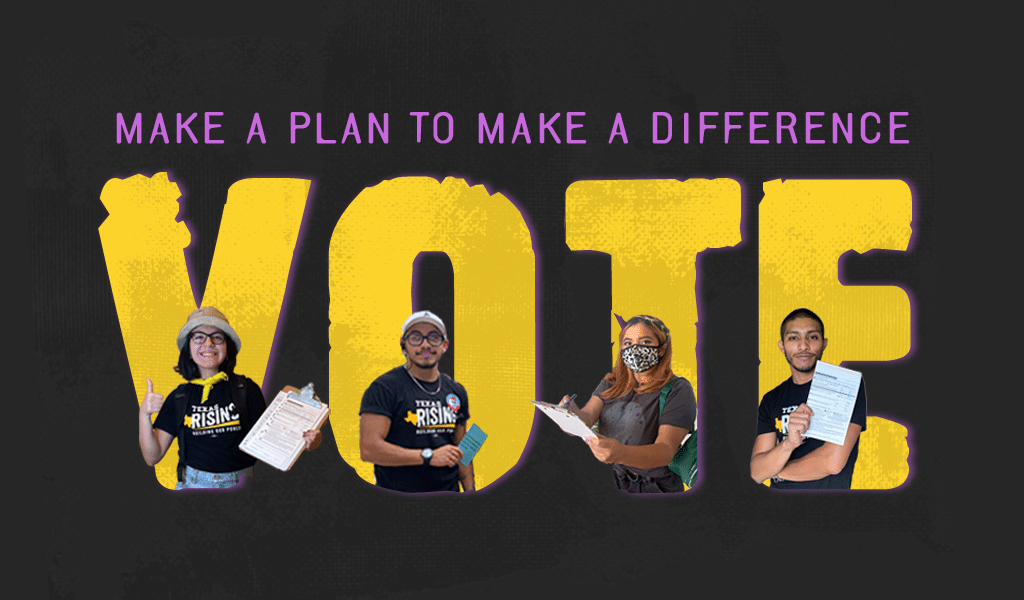 Oct. 5
Voter Registration Deadline
Oct. 13
First Day to Vote Early
Oct. 30
Last Day to Vote Early
Nov. 3
Election Day
I'm registered to vote. Now what?
You're halfway there! Texas doesn't make it easy to find key election information, but we've got you covered.
Top 10 Voting FAQs
Click on a question below to see the answer.
Pledge to Vote!
Sign our Pledge to Vote and we'll send you key election reminders and information as it becomes available.