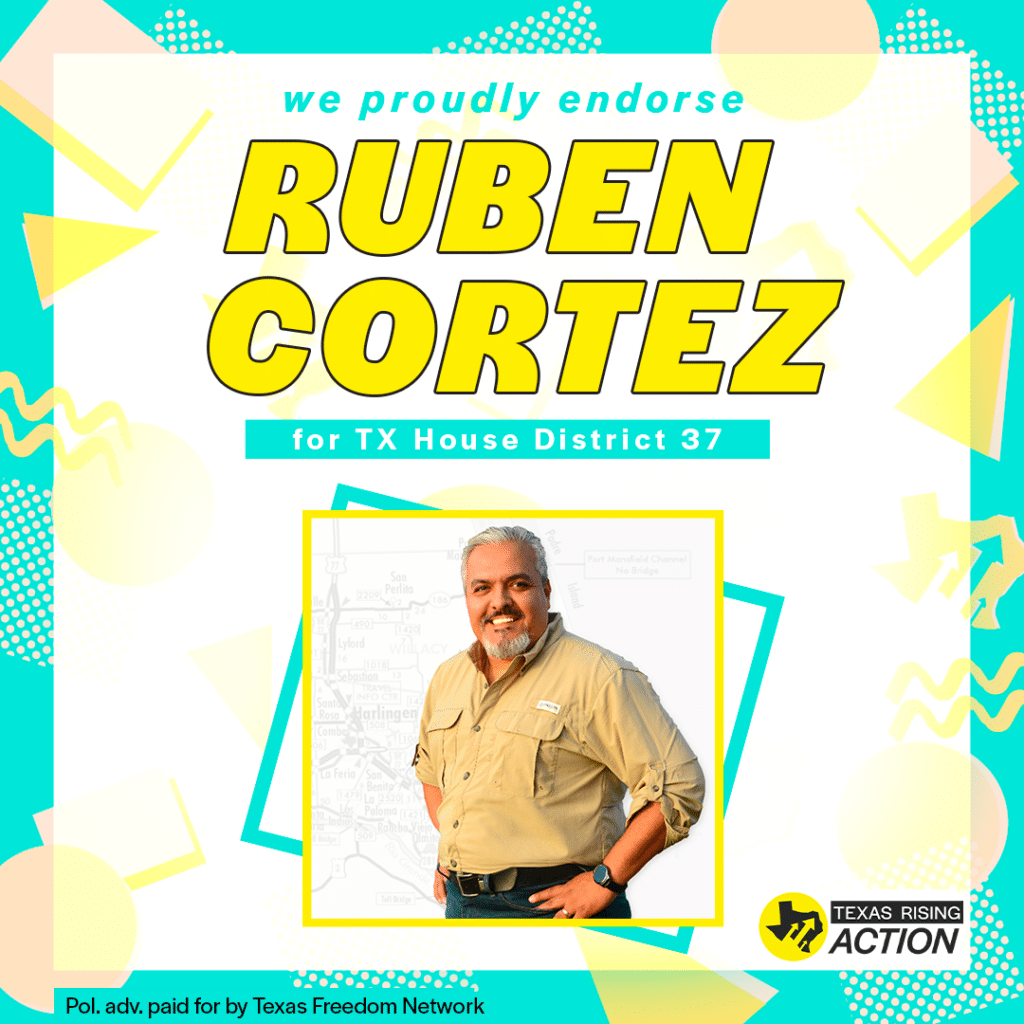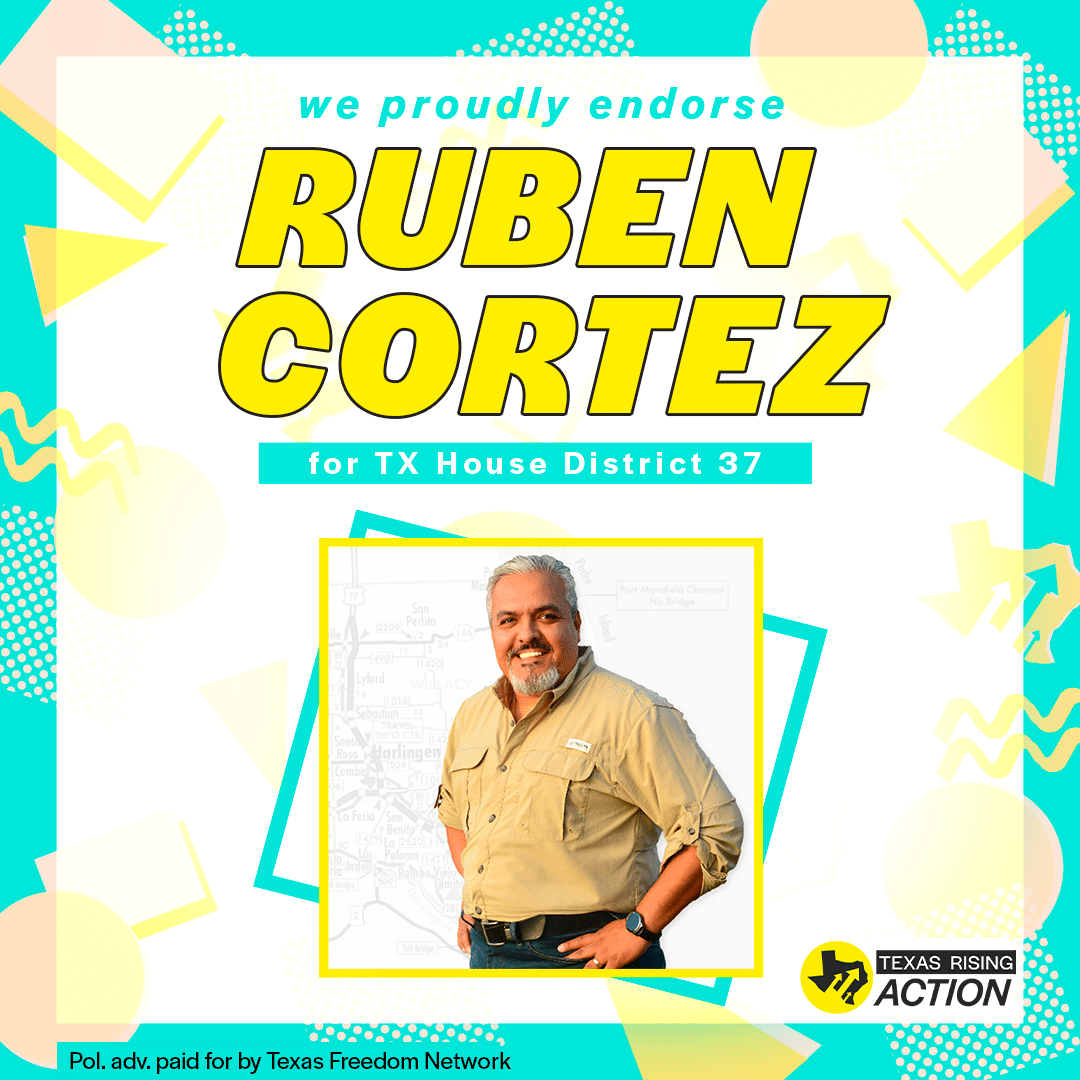 Ruben Cortez has spent the past 10 years fighting for students and teachers on the State Board of Education, is a strong supporter and advocate of the LGBTQ+ community, and will fight for peoples' rights to reproductive healthcare.
Vote Ruben Cortez for Texas House District 37.
Political advertisement paid for by Texas Freedom Network.
Pledge to Vote!
Sign our Pledge to Vote and we'll send you key election reminders and information as it becomes available.
May 16
First Day to Vote Early
May 20
Last Day to Vote Early
May 24
Election Day
Top 10 Voting FAQs
Click on a question below to see the answer.