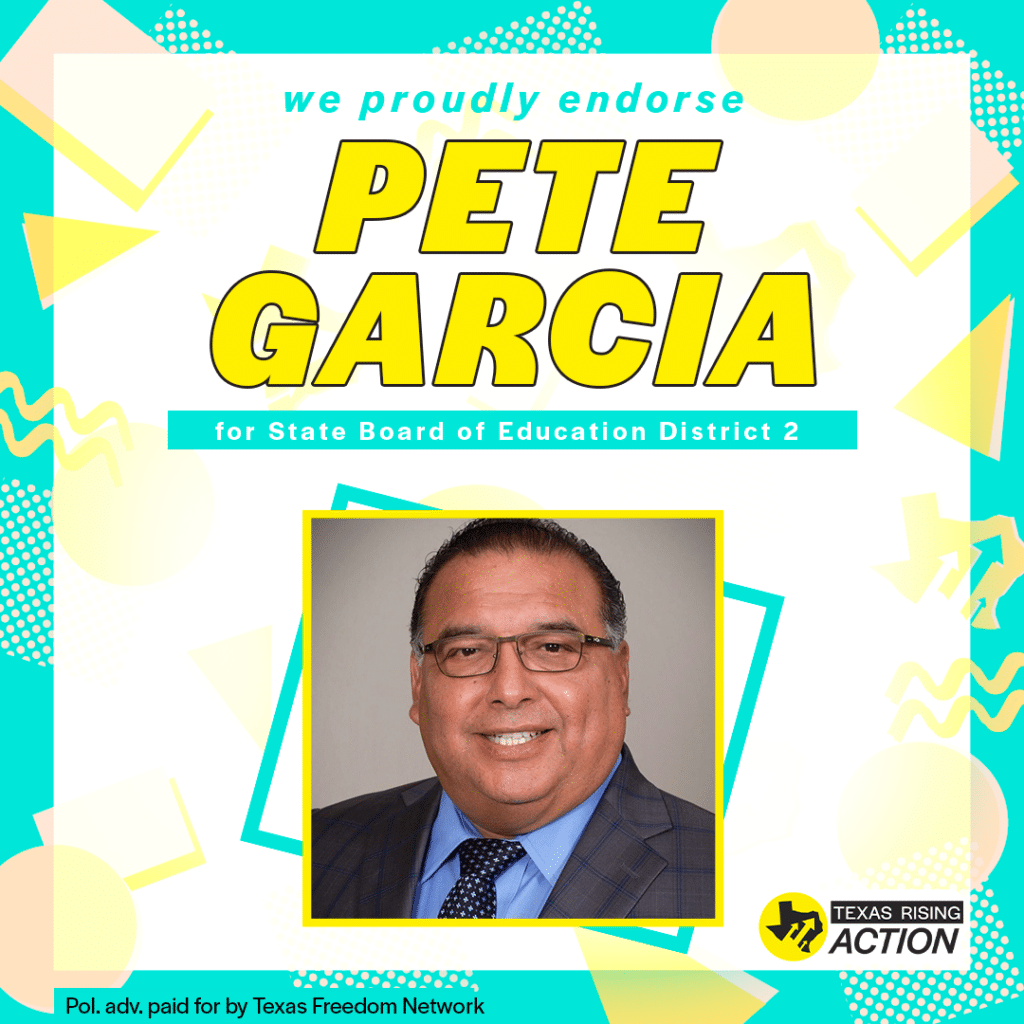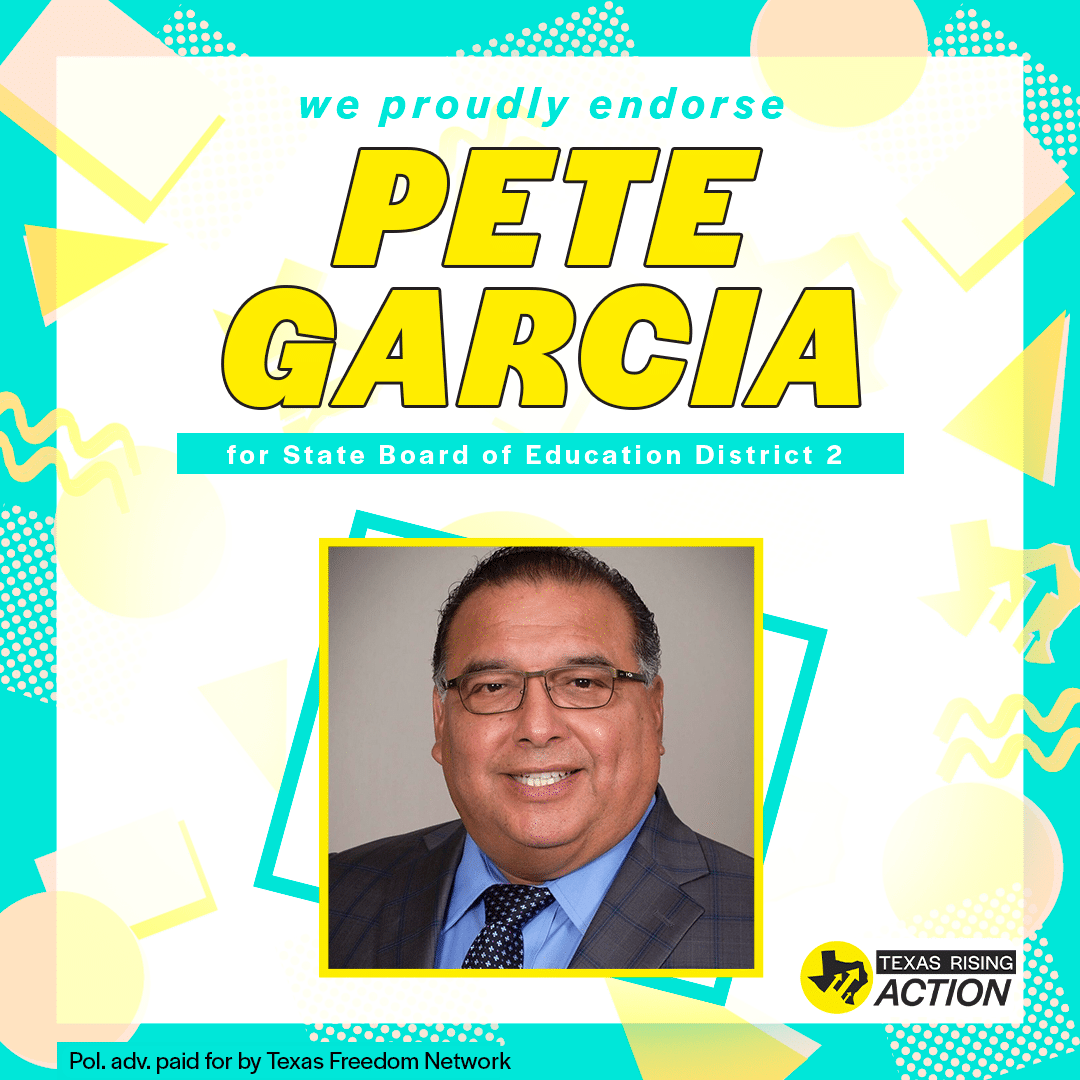 The State Board of Education (SBOE) sets policies and standards for Texas Public Schools, so it's vital that we have progressives like Pete Garcia in this office.
His ability to put students first and serve our public schools with integrity and transparency make him the right candidate for this position. He will fight for the honest and inclusive curriculum that all students deserve.
Vote Pete Garcia for State Board of Education District 2.
Political advertisement paid for by Texas Freedom Network.
Pledge to Vote!
Sign our Pledge to Vote and we'll send you key election reminders and information as it becomes available.
May 16
First Day to Vote Early
May 20
Last Day to Vote Early
May 24
Election Day
Top 10 Voting FAQs
Click on a question below to see the answer.