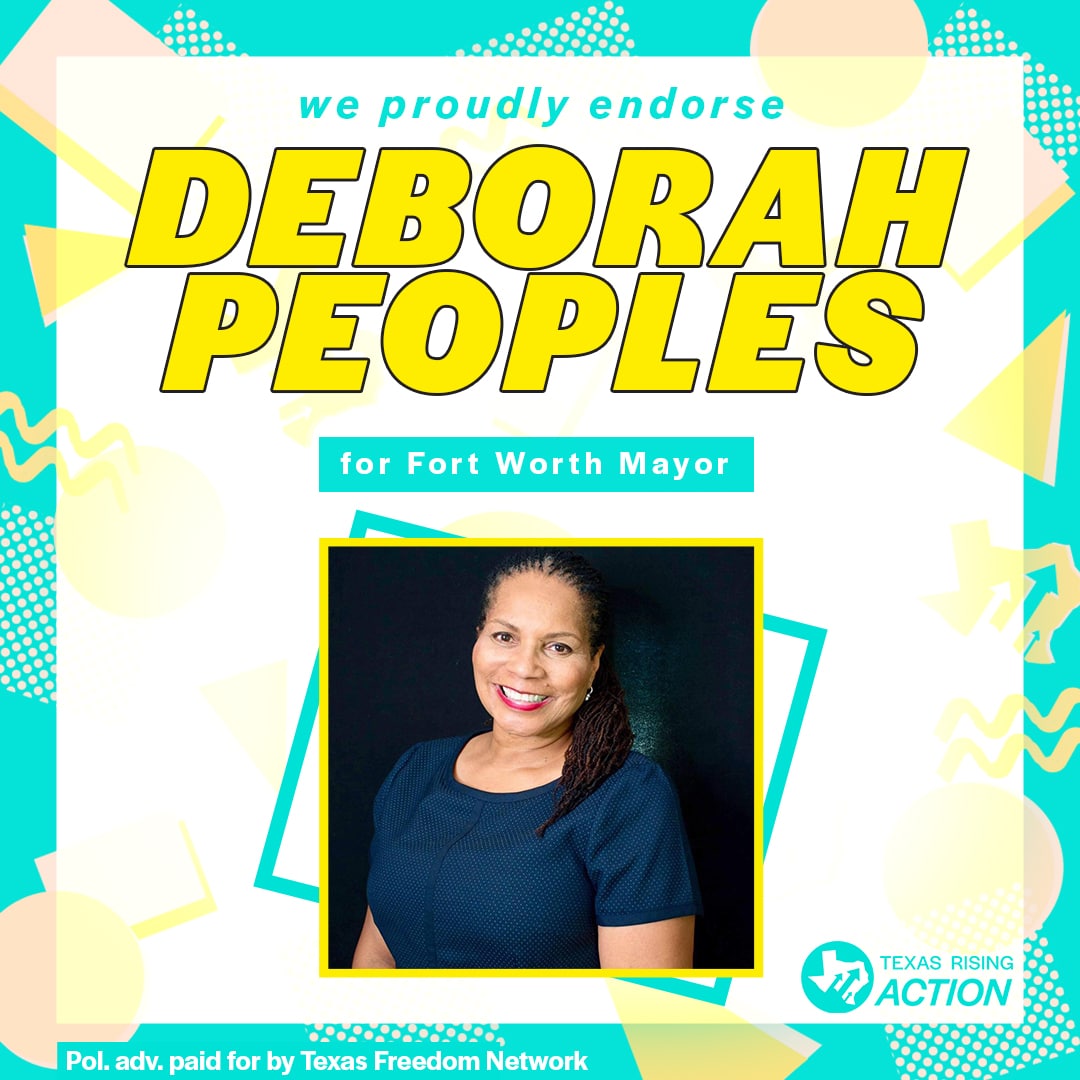 In a crowded field, Deborah stood out as the best progressive candidate in this race. We believe that Deborah is the right candidate to lead the largest city of a county that is becoming more progressive and more diverse. We are proud to endorse Deborah and encourage voters in Fort Worth to make her the next mayor by casting a ballot in the June 5 runoff.
Our members had an opportunity to meet Deborah before issuing this endorsement. We see her as a progressive champion who understands Fort Worth can thrive if its leaders listen to and understand a rising generation of young Texan that has been showing up in increasing numbers at the polls. In Deborah, we hope to have a progressive partner in the mayor's office who will work with young people to help us make Fort Worth an even better place to call home.
Vote for Deborah Peoples to be the next Fort Worth mayor.
Pledge to Vote!
Sign our Pledge to Vote and we'll send you key election reminders and information as it becomes available.
May 24
First Day to Vote Early
June 1
Last Day to Vote Early
June 5
Election Day
Top 10 Voting FAQs
Click on a question below to see the answer.