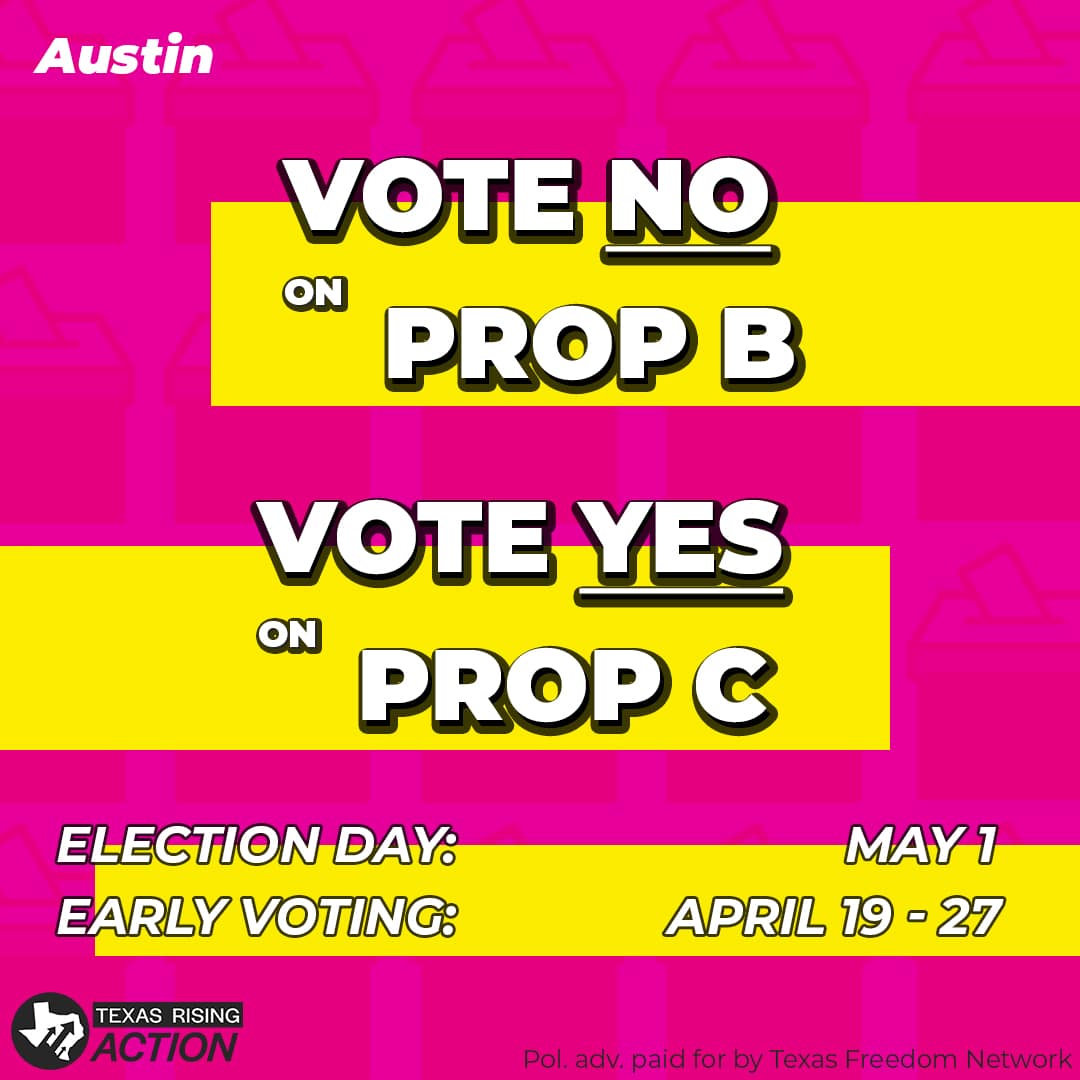 Proposition B – NO
Reinstating the City of Austin's camping ban does nothing to address the root causes of, or find solutions to, homelessness. Supporters of Prop B don't offer real solutions that would put people in homes, and instead only seek to put people in jail. Austin is a caring and compassionate city, and its residents want real solutions that put a roof over a person's head, not handcuffs on their wrists.
Putting people in jail for not having a home does nothing to address homelessness or its causes.
Vote NO on Prop B.
Proposition C – YES
Accountability and transparency from our government is something that all Texans demand and expect. It is particularly more important when it comes to a police department, which every day plays a critical role in the safety of the residents of a city. A 'Yes' vote on Proposition C will make it possible for the Office of Police Oversight to one day become more independent and therefore be more capable of holding police accountable.
Vote YES on Prop C.
Pledge to Vote!
Sign our Pledge to Vote and we'll send you key election reminders and information as it becomes available.
April 19
First Day to Vote Early
April 27
Last Day to Vote Early
May 1
Election Day
Top 10 Voting FAQs
Click on a question below to see the answer.