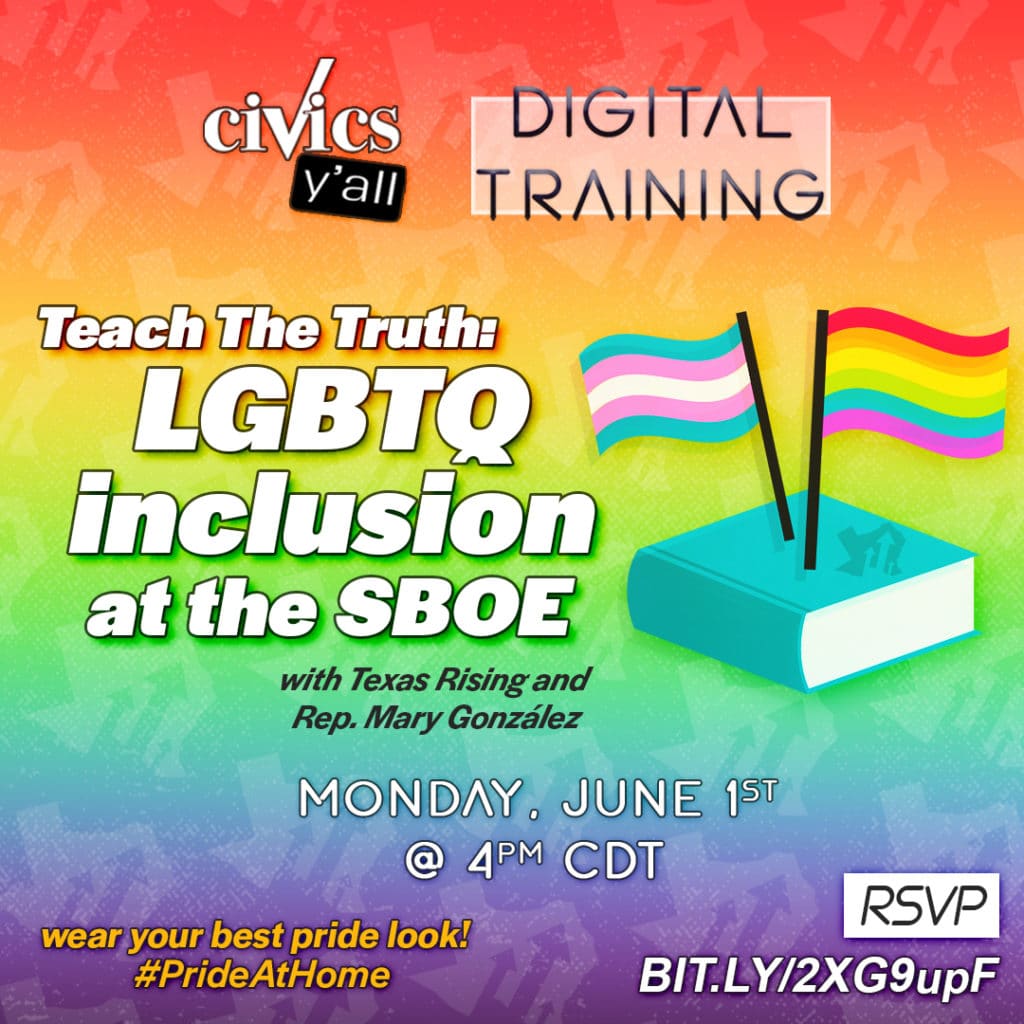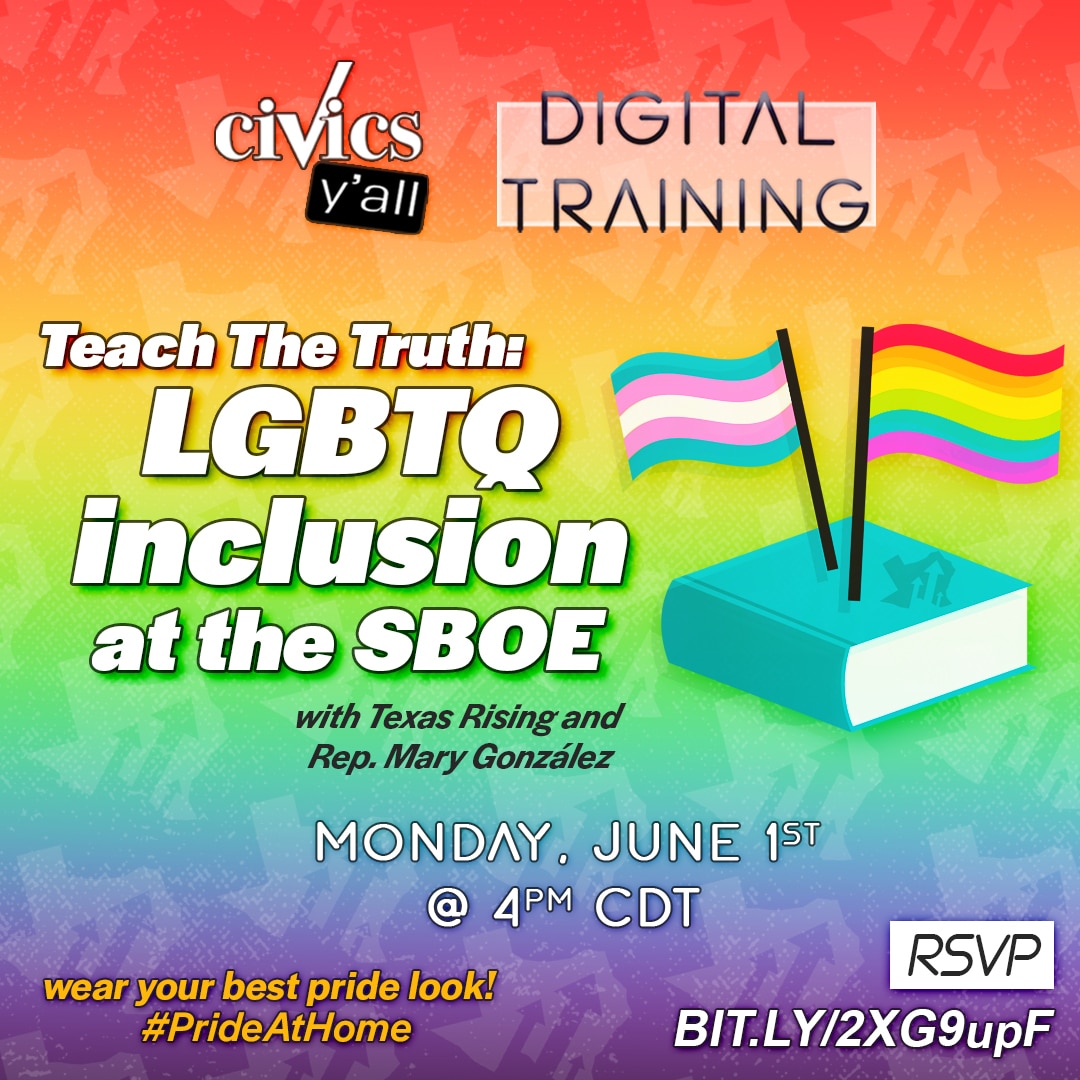 This year, the State Board of Education (SBOE) is overhauling health curriculum standards for public schools for the first time in more than two decades. The curriculum the board forms will decide what public schools and health textbooks cover.
Our Teach the Truth campaign is fighting to get comprehensive, LGBTQ inclusive sex-ed for Texas students.
Here's where you come in.
1. Check out tfn.org/sex-ed to get the 101 on how we're getting comprehensive sex-ed in Texas curriculum.
2. Submit your testimony to the State Board of Education using our email form, to let them know how LGBTQ inclusive sex-ed would have impacted you.
3. Take to social media with us and share your testimony, tagging @TXSBOE so the State Board of Education hears you loud and clear. Use our guide to record your testimony video, then share it to socials using #PRIDEathome. Tag @texrising so we can uplift your testimony!
State Board of Education Twitter
State Board of Education Instagram
State Board of Education Facebook
4. Join our digital outreach phone and text-banking to get the word out to Texans about their opportunity to share their testimony to the SBOE!
5. We are calling for the implementation of a risk-based deferral system for all donors — not just gay and bisexual men — improving the safety of our nation's blood supply without perpetuating discrimination and protecting the health of all our communities with access to needed resources. Join our training on June 10 to learn how to submit your testimony to the Food and Drug Administration.