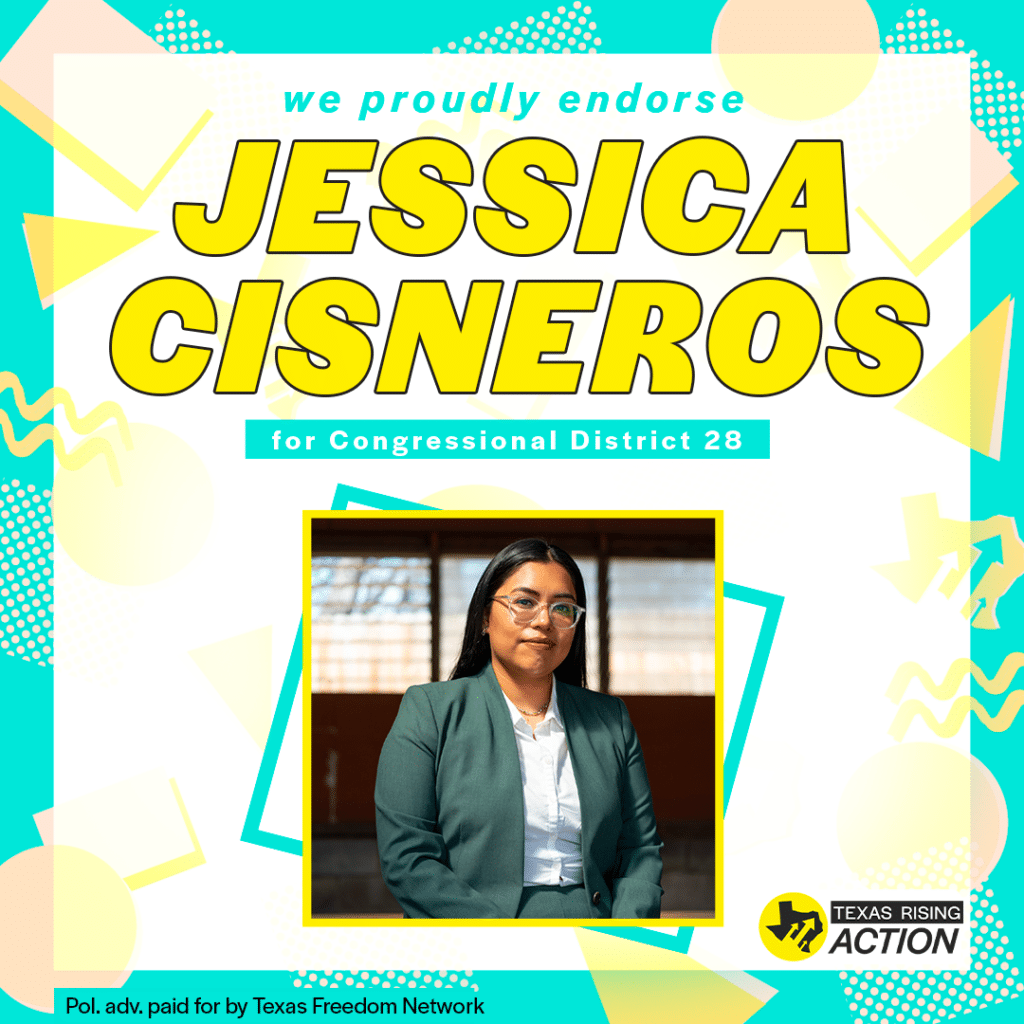 We support Democrat Jessica Cisneros in her bid to oust an entrenched South Texas conservative member of Congress.
Jessica Cisneros, a human rights attorney and activist, is vying for her party's nomination for Texas Congressional District 28, stretching from San Antonio down to her hometown of Laredo. She faces incumbent Henry Cuellar, who has represented the district since 2005 and is considered by some as one of the most conservative Democrats in Congress.
Vote for Jessica Cisneros to be the next Congressperson representing Texas District 28.
Political advertisement paid for by Texas Freedom Network.
Pledge to Vote!
Sign our Pledge to Vote and we'll send you key election reminders and information as it becomes available.
May 16
First Day to Vote Early
May 20
Last Day to Vote Early
May 24
Election Day
Top 10 Voting FAQs
Click on a question below to see the answer.