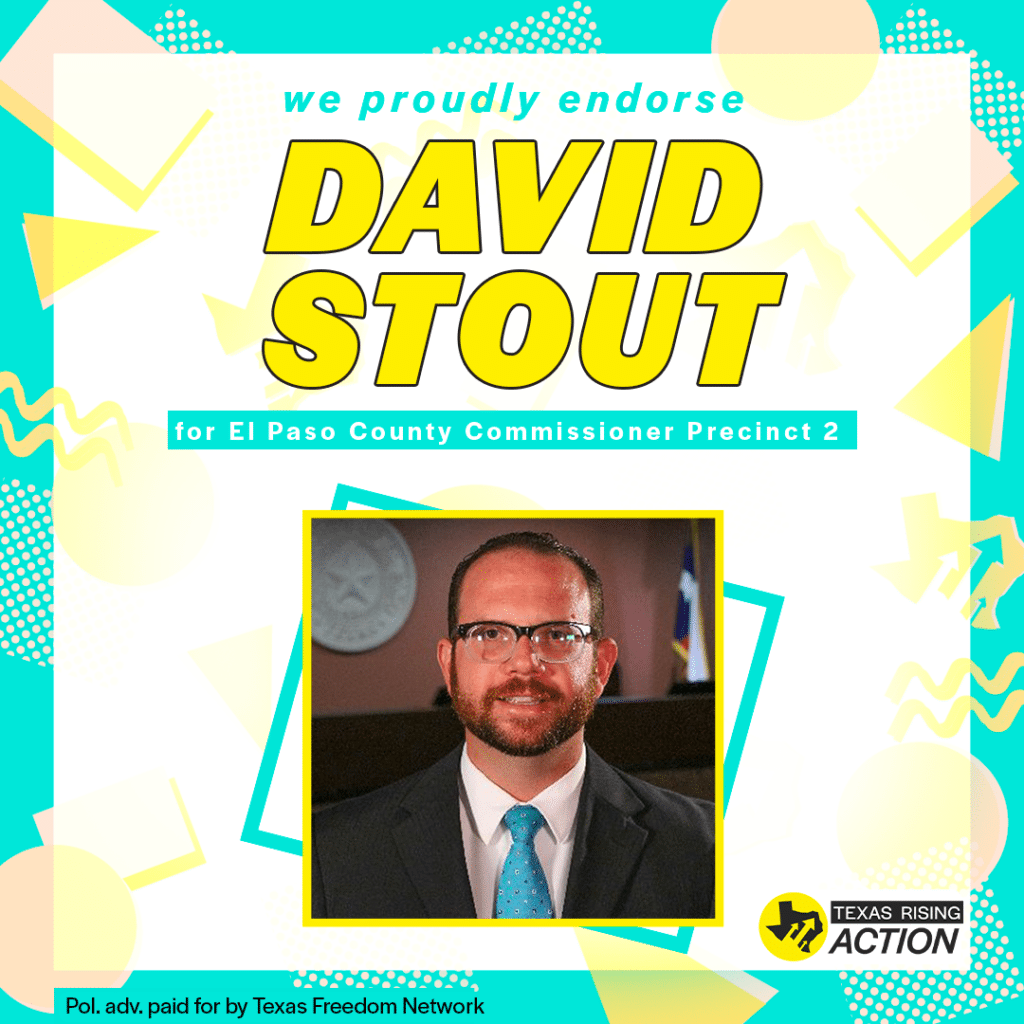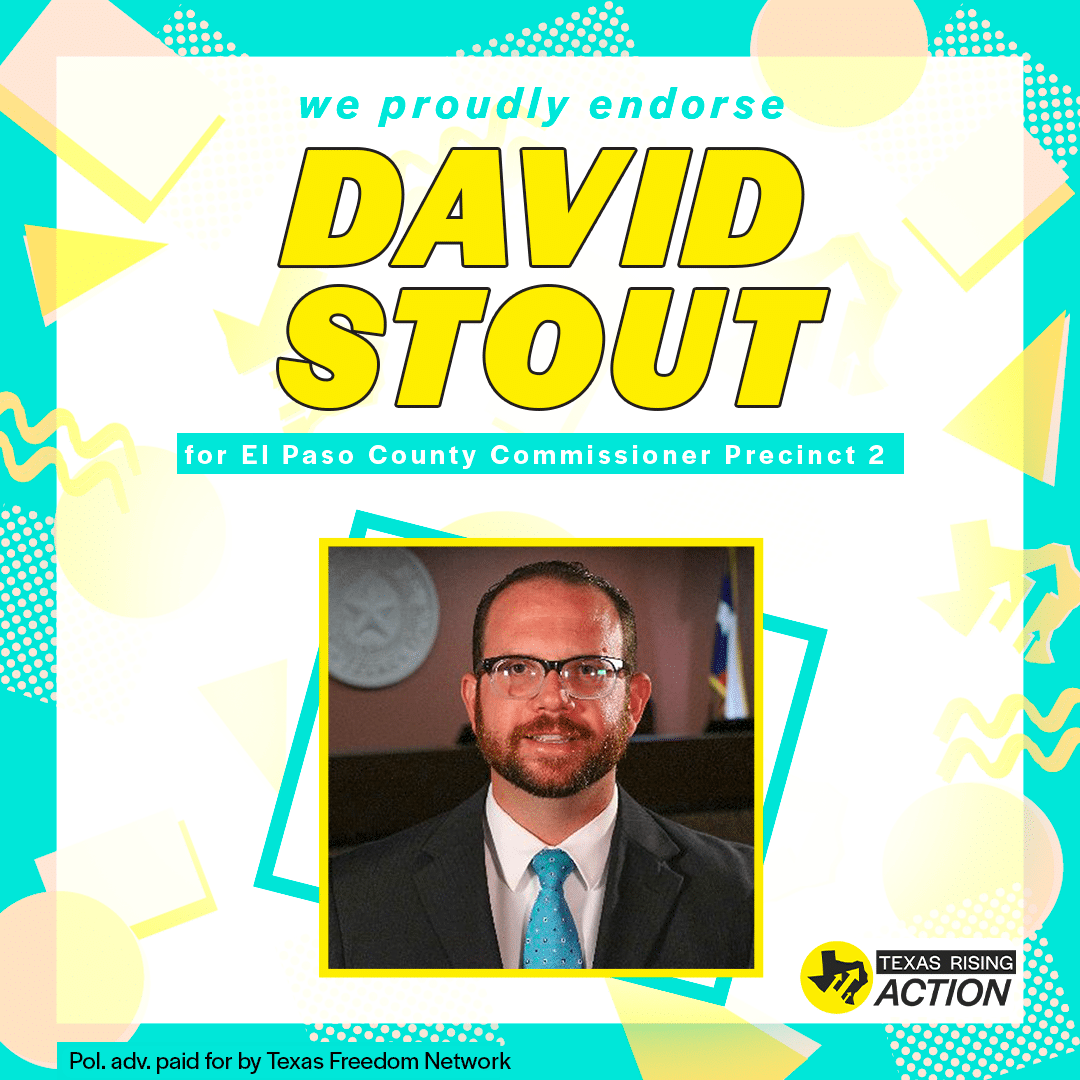 County Commissioners conduct the general business of the county like building and maintaining county roads and bridges, adopting budgets and tax rates, and appointing vacancies in elected offices.
David Stout has been one of our most valued Texas Rising champions. He spearheaded El Paso County's response to inhumane and unfair immigration regulations, advocated for curbside voting, extended polling hours, and the sending of mail in ballot applications to all that are eligible. He is a leader for climate justice and a relentless advocate for paying people a living wage.
Vote David Stout for El Paso County Commissioner Precinct 2.
Political advertisement paid for by Texas Freedom Network.
Pledge to Vote!
Sign our Pledge to Vote and we'll send you key election reminders and information as it becomes available.
May 16
First Day to Vote Early
May 20
Last Day to Vote Early
May 24
Election Day
Top 10 Voting FAQs
Click on a question below to see the answer.