In addition to year-round campus events and issue advocacy campaigns, Texas Rising sponsors two major gatherings.
Summer Institute
Every summer a select group of student leaders comes to Austin for an intensive multi-day training to learn (or refine) core organizing skills, build community with peers from other campuses and share best practices.
The Summer Institute is where we take our organizing knowledge and skills to the next level.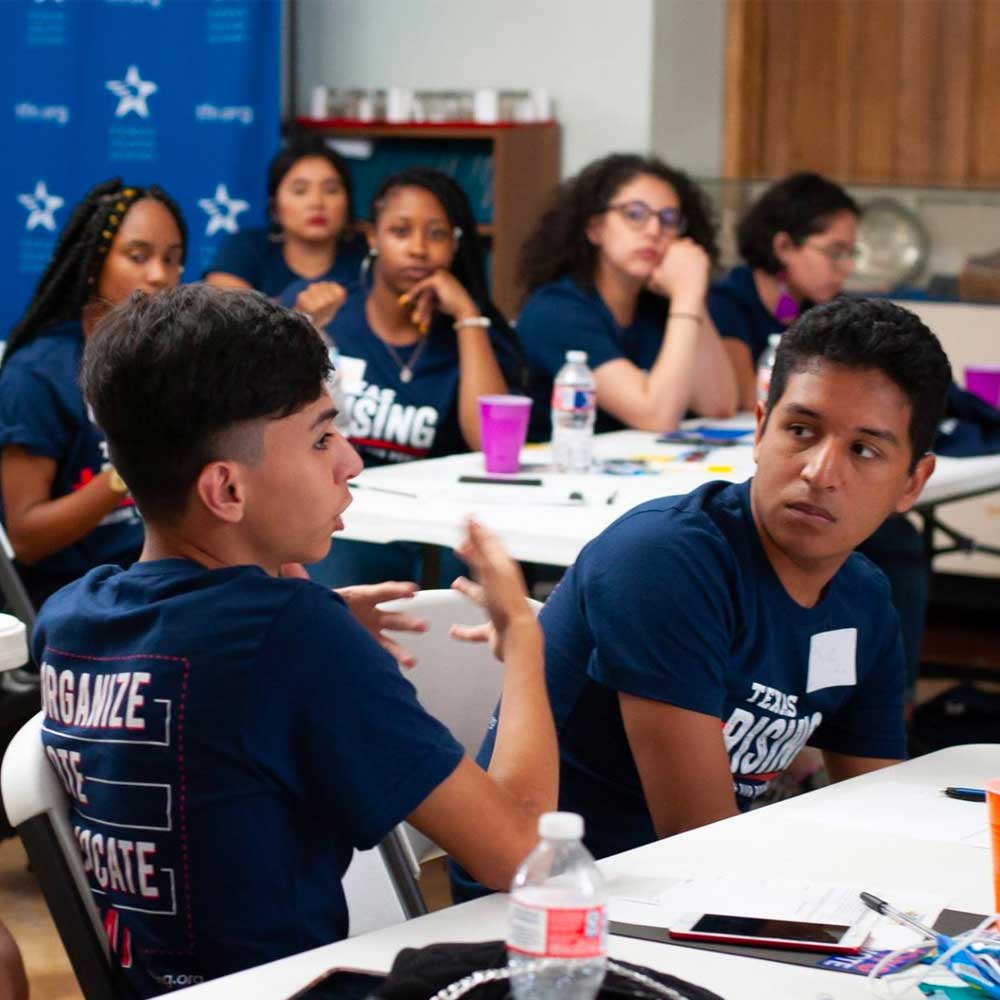 Advocacy Day
In odd-numbered years, while the Texas Legislature is in session, Texas Rising hosts an Advocacy Day at the state Capitol in Austin. Young activists from across the state come to talk directly to their elected representatives.
Advocacy Day is for everyone, from young leaders already active in their communities to those who have never stepped foot in the Capitol.