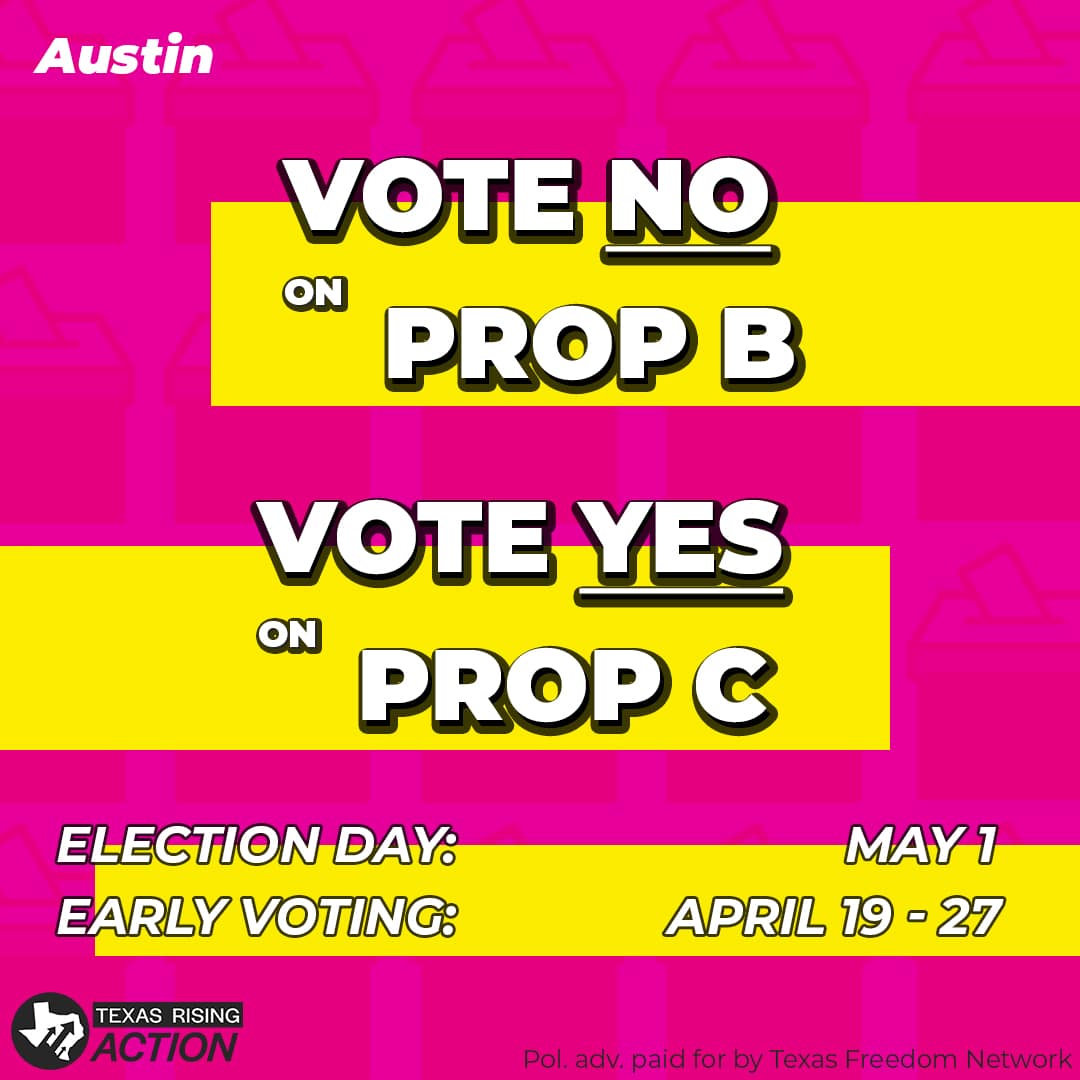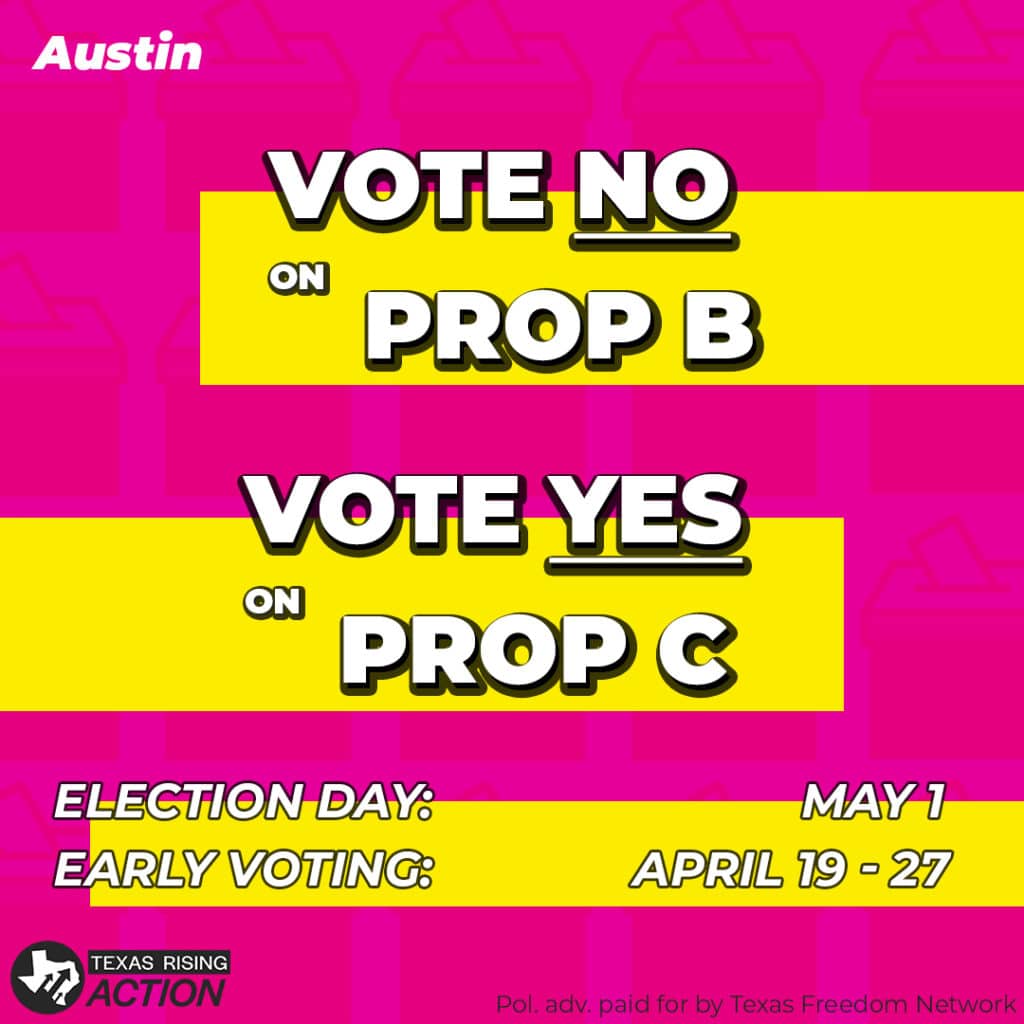 Austin
Vote
NO

on Prop B

Criminalizing people without a home does nothing to address the root causes of, or find solutions to, homelessness.
Vote
YES

on Prop C

Prop C will make it possible for the Office of Police Oversight to one day become more independent and therefore be more capable of holding police accountable.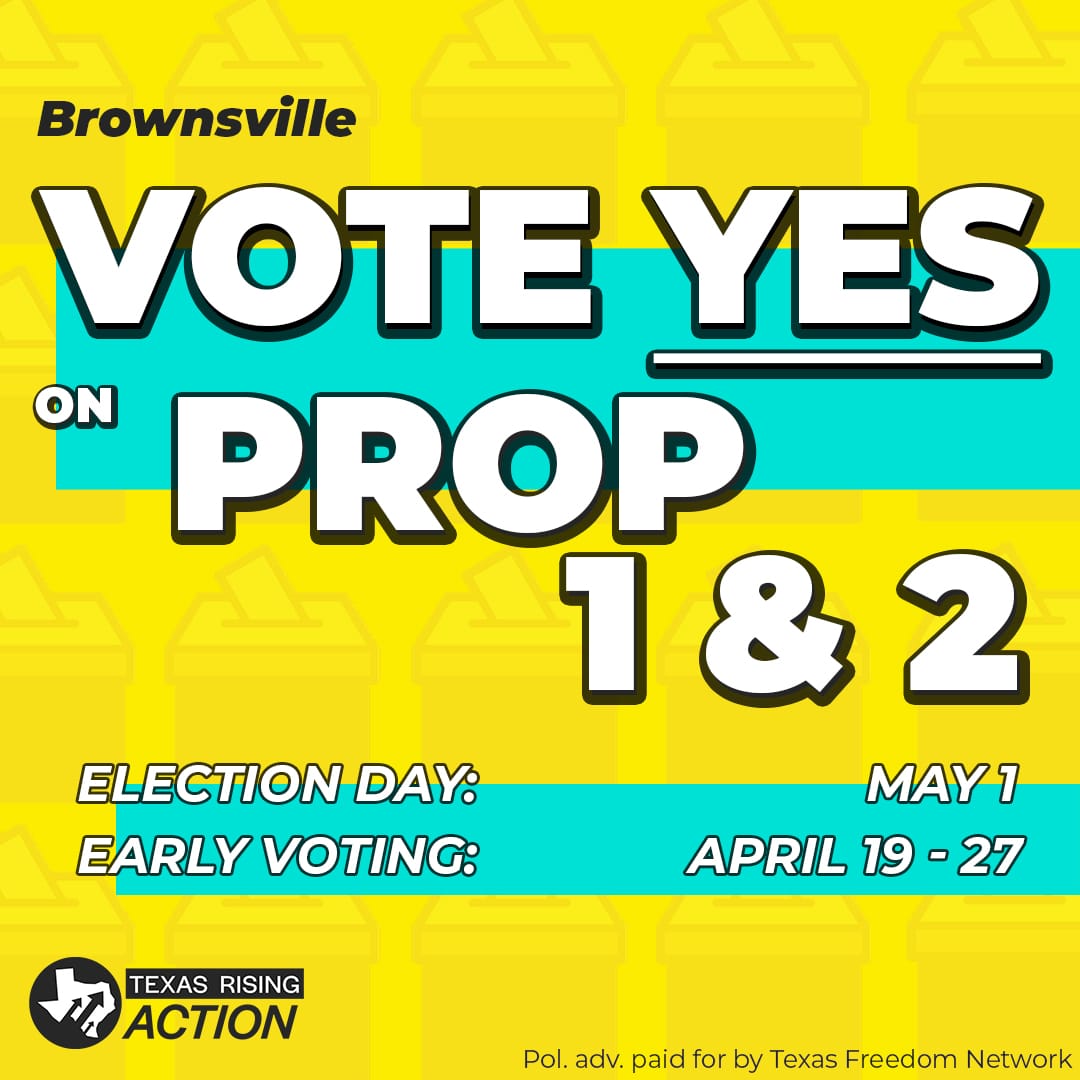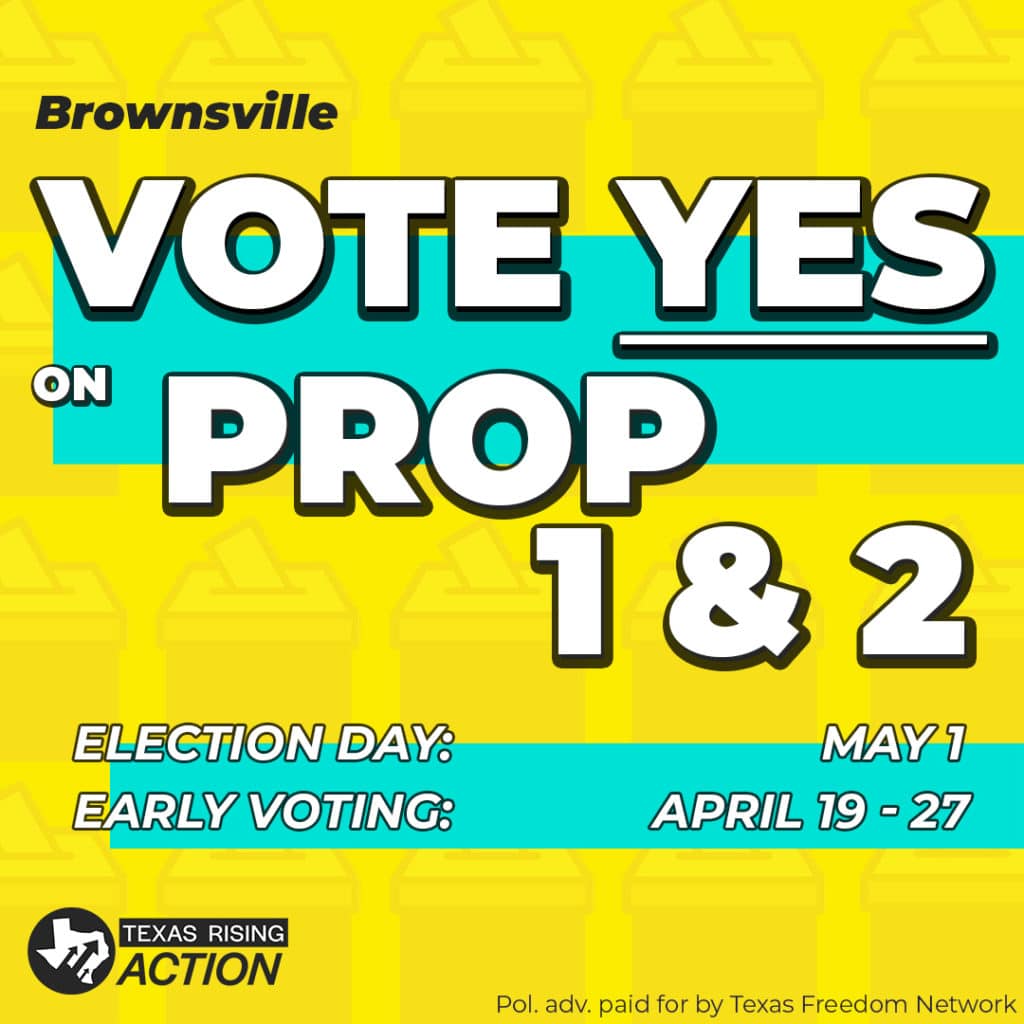 Brownsvile
Vote
YES

on Prop 1 & 2

If approved, Propositions 1 and 2 would amend the city charter to limit the mayor and city commissioners to two terms, for a total of eight years in office. Term limits are a check on entrenched power and would encourage fresh ideas for city government.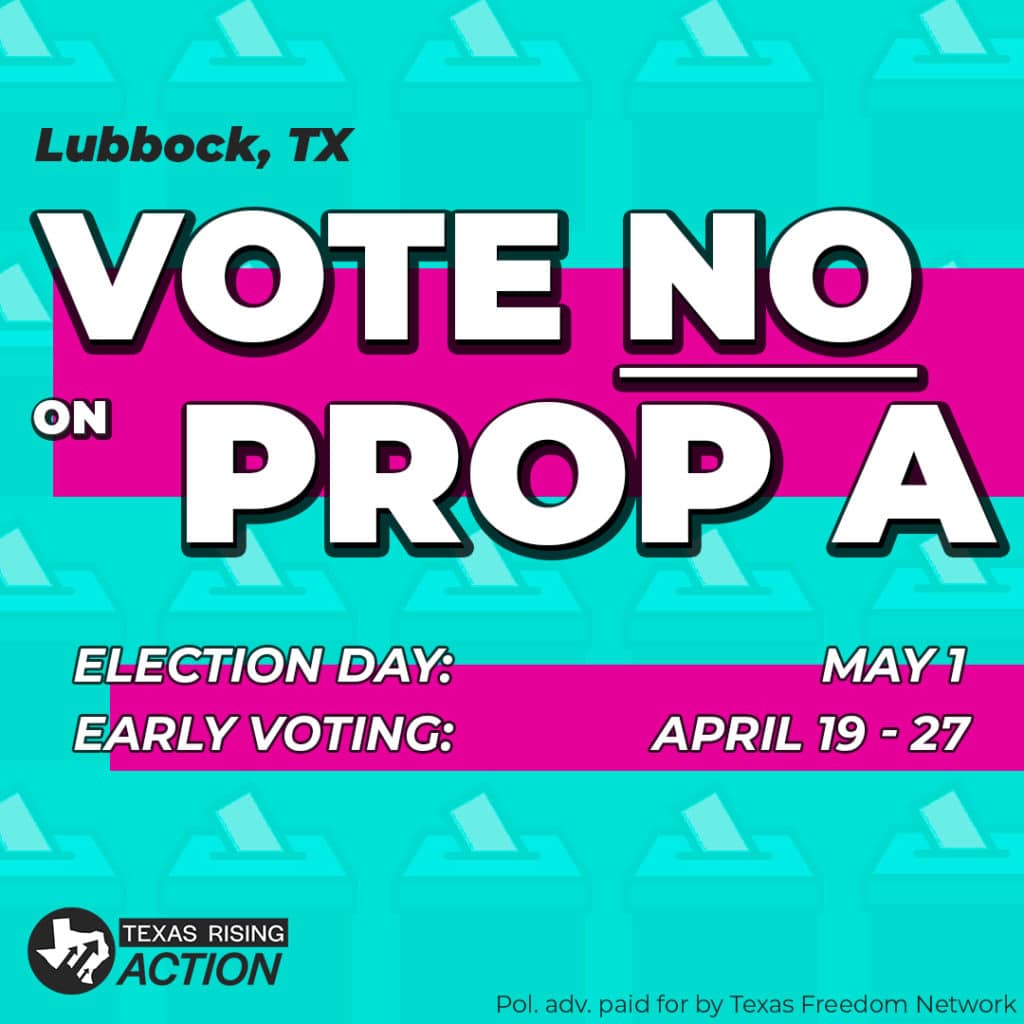 Lubbock
Vote
NO

on Prop A

The so-called "Sanctuary City for the Unborn" ordinance is nothing more than a political stunt that will cost local taxpayers.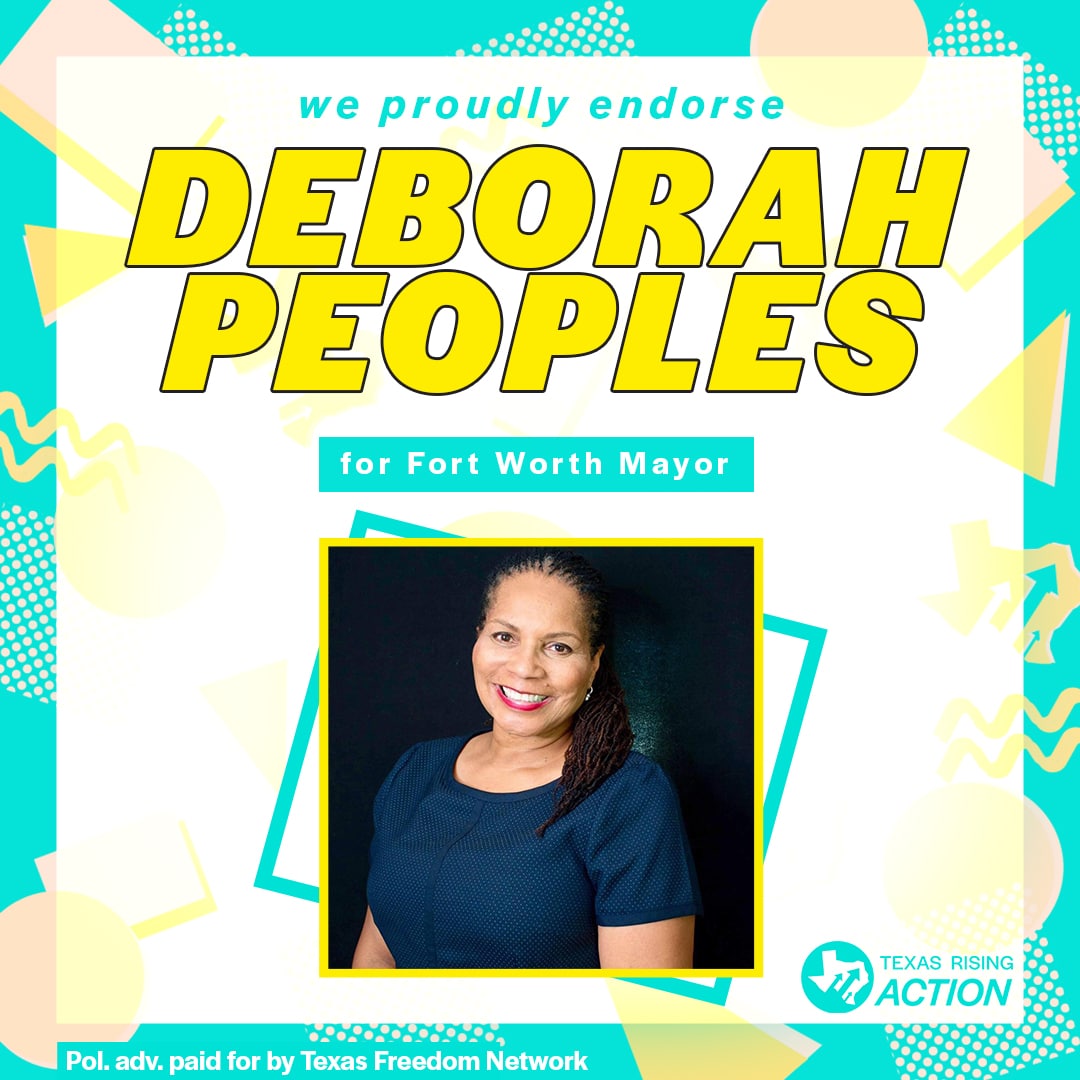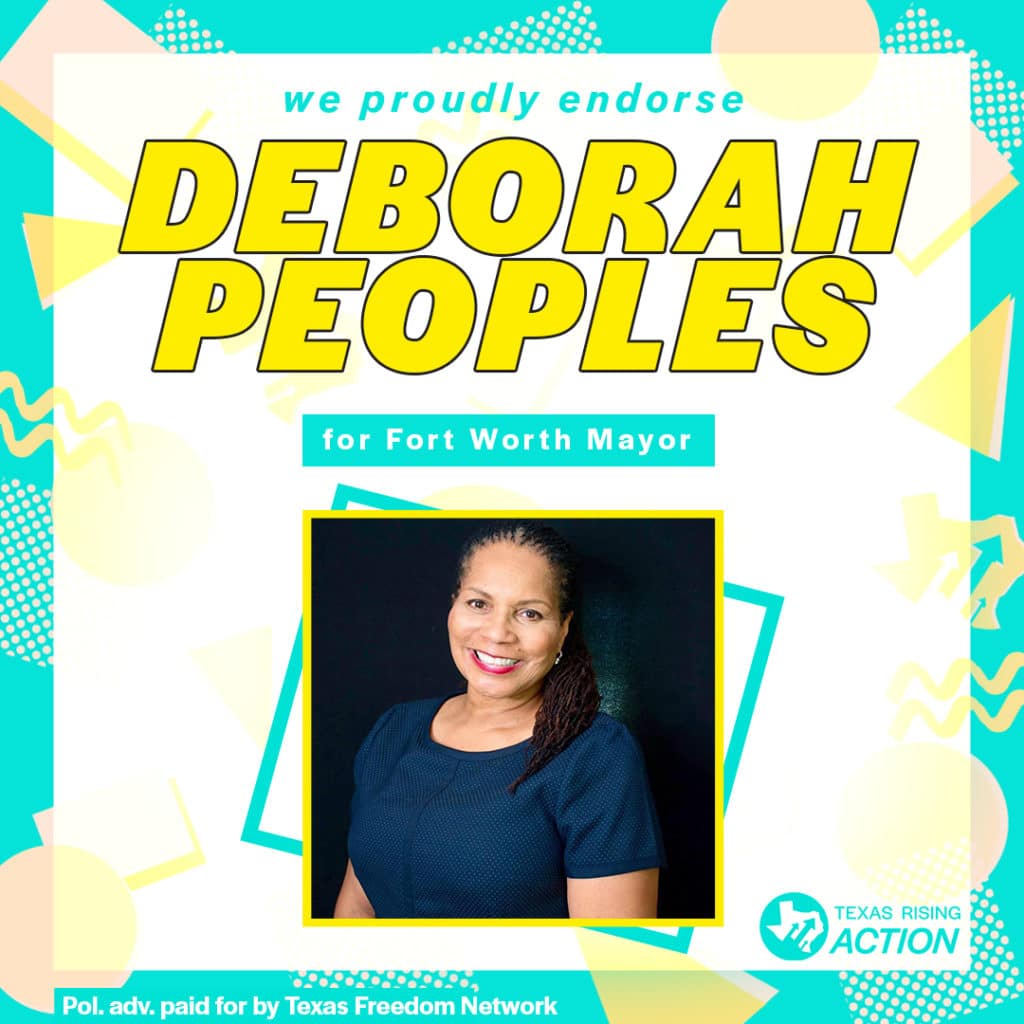 Fort Worth
Deborah Peoples for Mayor
Deborah is the right candidate to lead the largest city of a county that is becoming more progressive and more diverse.
Pledge to Vote!
Sign our Pledge to Vote and we'll send you key election reminders and information as it becomes available.
April 19
First Day to Vote Early
April 27
Last Day to Vote Early
May 1
Election Day
Top 10 Voting FAQs
Click on a question below to see the answer.