For the first time since 2019, we are hosting Camp Texas Rising in-person!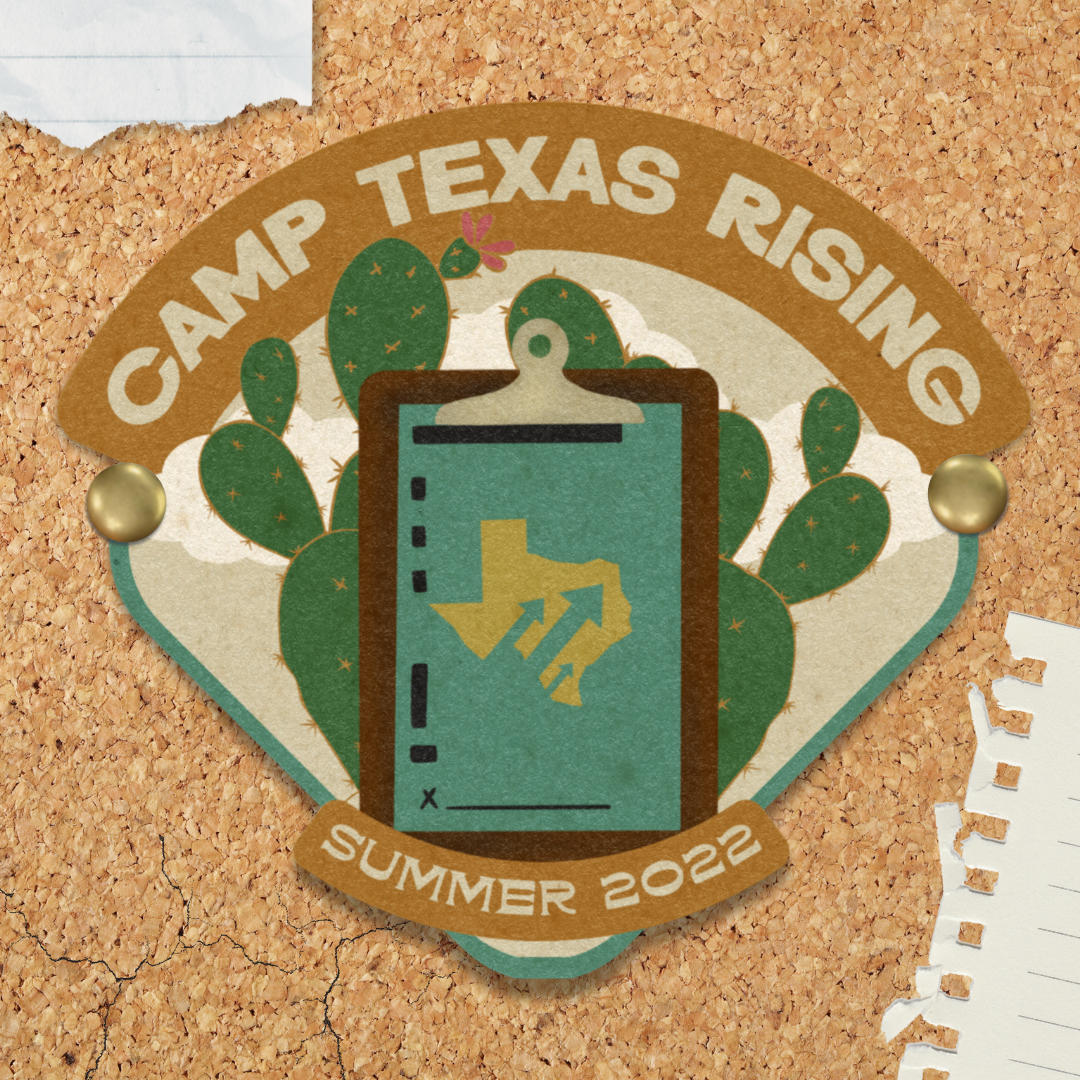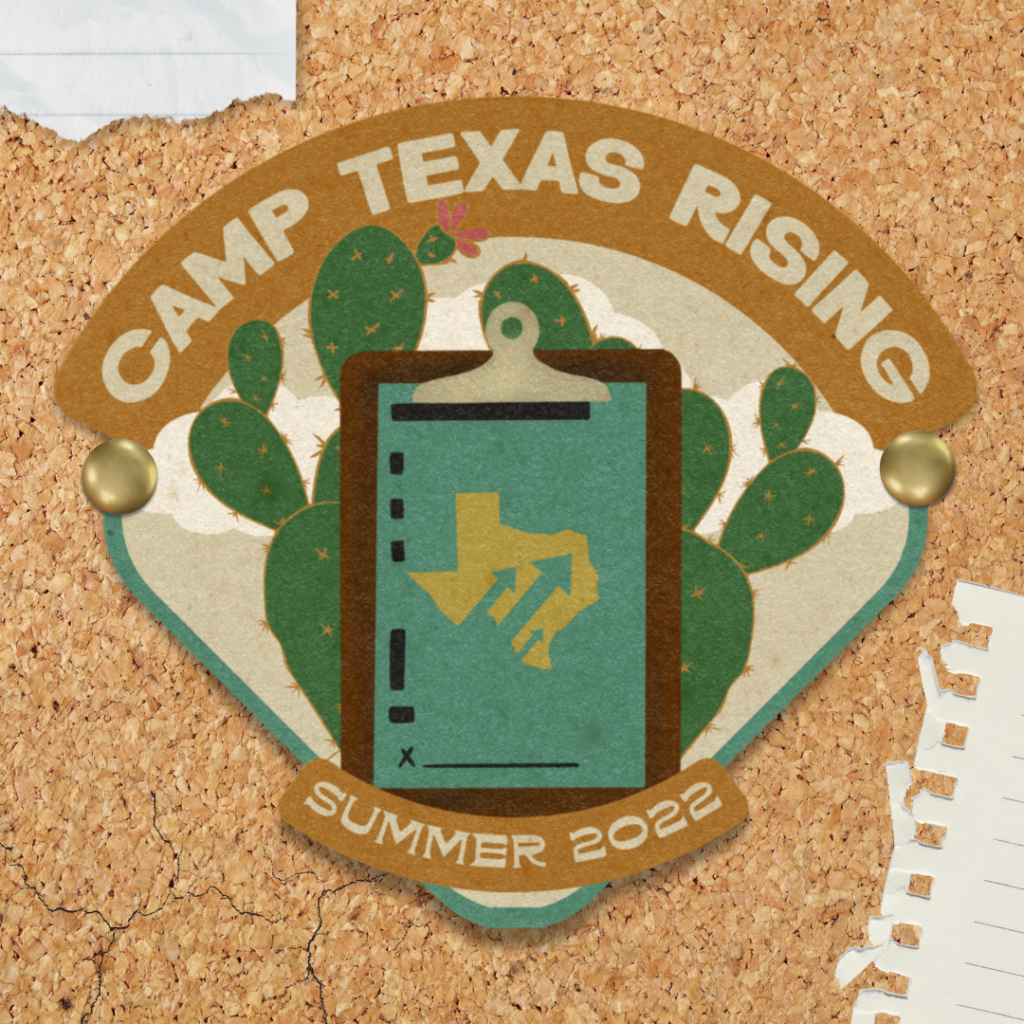 Camp Texas Rising is an organizing bootcamp with the spirit of summer camp. We invite young Texans (18-30) from across the state to learn about progressive issue organizing, community building, electoral politics, and leadership development, all while connecting with other folks in the movement.
July 29th – 31st, 2022 | St. Edwards University, Austin TX
Check out the 🏕️ Camp Texas Rising Agenda!
🏕️ What is Camp Texas Rising? 🏕️
Y'all, we've run into some major problems this past year. While we continue to navigate the pandemic, our bodily autonomy is under attack on every front as access to abortion has been all but wiped out in our state, and soon, Roe v. Wade could be overturned. Trans kids are under attack. And racism, police brutality, climate change, the erosion of voting rights, and economic inequality persist. The list goes on and on.
But, we're organizers, and we will not give up on our vision of a Texas where ALL of us are represented. Join hundreds of student leaders across Texas for Camp Texas Rising, a weekend in-person camp experience at St. Edwards University in Austin, TX, where you'll learn as individuals and grow the organizing tools needed to create lasting, progressive change that will shape the future of our world.
Stay tuned as we announce the camp agenda, keynote speakers, and more in the coming weeks. Don't wait to apply, though – we have a limited number of spots!
Apply to 🏕️ Camp Texas Rising!
🏕️ Camp FAQ 🏕️
🏕️ Camp Application 🏕️
🏕️ Camp Agenda 2022 🏕️
Download your copy of the agenda by clicking 'download CSV' in the bottom right corner.